TUESDAY SENIORS LEAGUE
Senior league is open to all men 50 years old and up
The official season is from April through October.
The unofficial season is from November through March.
Starting times: Tuesdays at 8:30 a.m.
The format is a modified Stableford system:

Double Bogey and Up = 0 points
Bogey = 1 point
Par = 2 points
Birdie = 3 points
Eagle = 4 points
Additional points can be attained by hitting a par 3 green in regulation and converting it into a par or a birdie, and by converting a sandie into a par or birdie.
Every player will have a target number. A new player will begin with a target number derived by subtracting their handicap from 40. The target number will change after every round. When a player exceeds the target number, 1/2 of the positive number will be added to the target number. When a player does not reach their target number, the target number will be reduced by a maximum of one.
Cost
The cost is an annual fee of $9.00 and a weekly fee of $6.00 plus golf fees. The weekly fee will be paid out each week with a small percentage taken out for the year-end tournament held the last Tuesday in October.
WEEKLY BREAKDOWN:
$1.00 – goes to closest to the pins
$5.00 – goes to the weekly purse
30% to 40% of the field will be paid weekly. To be eligible for the year-end tournament a player must participate in at least 10 Tuesdays during the official season.
LADIES GOLF ASSOCIATION
The QOLGA is a friendly group of women who enjoy playing Golf
We are an affable bunch and play every Wednesday from the beginning of April to the end of October (and beyond if the weather permits).
We welcome ladies of all abilities and would love to have you join us.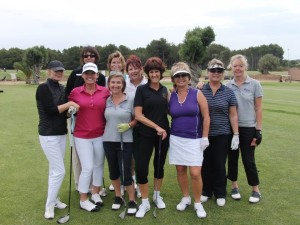 Location
262 Quinton Oaks Lane
Callao, VA 22435