About the Course
Quinton Oaks was built on rolling farmland which has been beneficial to the courses quick maturity and easy maintenance to keep in excellent condition. With some holes in the open, others darting in and out of the surrounding woods, and two lakes on the back nine makes for a fun day of golf.
The course was designed for all level of golf skills to enjoy. The red tees follow the guidelines set by Alice Dye, president of the American Society of golf course Architects, which has set up the course for the ladies to have fun playing and score well.
Scorecard
| TEE | RATING | SLOPE | IN | OUT | TOTAL |
| --- | --- | --- | --- | --- | --- |
| BLUE | 67.4 | 118 | 3,044 | 3,088 | 6,132 |
| WHITE | 66.1 | 107 | 2,863 | 2,817 | 5,680 |
| RED | 67.2 | 106 | 2,537 | 2,420 | 4,957 |
WE'RE A FUN, AFFORDABLE, AND PLAYER-FRIENDLY PLACE TO PLAY
Welcome to Quinton Oaks, the Virginia Northern Neck's favorite place to play golf. Our 18-hole Player-Friendly track meanders across rolling farmland, each hole with a distinctively unique character and none lined with homes. It is a pure golf experience.
We're famous for rounds played in FOUR hours or less, almost unheard of in today's golf world. We made our course very player friendly by design – no fairway bunkers (Olympic Club Lake course, site of five U.S. Opens, doesn't have any either), shallow greenside bunkers for easy escape, short distances between greens and tees, and more trouble on the left than right in deference to the many golfers who slice the ball (we can help you with that).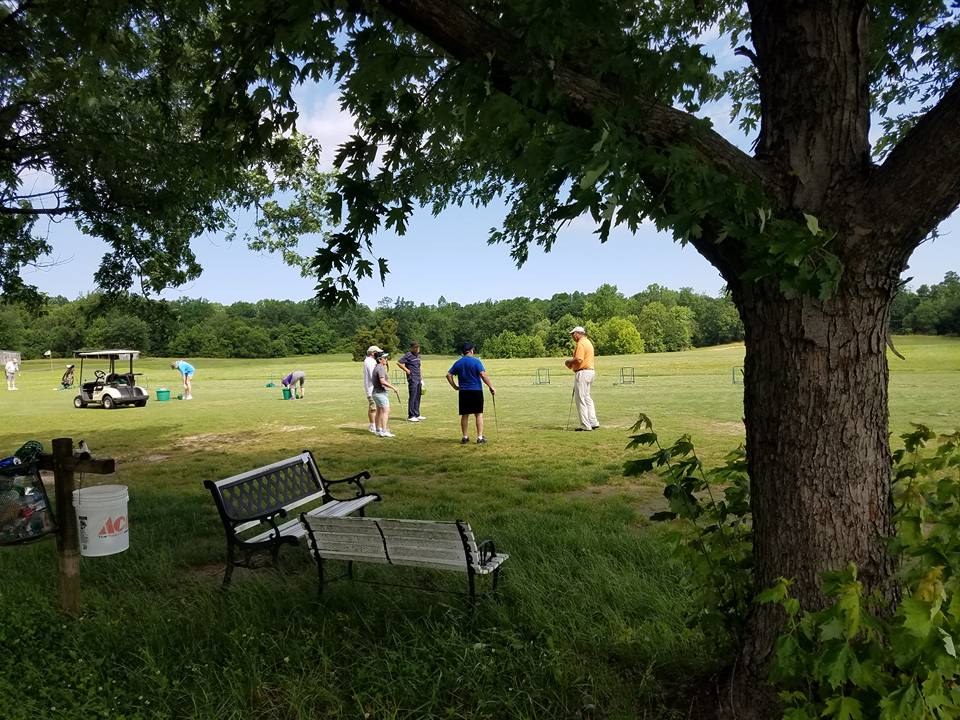 Add great turf conditions and affordable rates, and you'll see why golfers of all abilities have fun and "find their game" at Quinton Oaks.
Find out why we are the golf escape of choice for so many Virginians, as well as golfers from Maryland, Washington, D.C., and beyond. It's about getting away from the crowds and everyday grind, to find some peace and tranquility playing the greatest game ever invented. We invite you to reserve a tee time now, and look forward to seeing you on our first tee, soon.

Location
262 Quinton Oaks Lane
Callao, VA 22435